The 2007 National Show!

June 22-24, 2007
The thirty eighth national insulator show was held in Orlando, Florida at the Holiday Inn. Show hosts were Jacqueline Linscott Barnes, Graham B. Barnes, and Clay Bledsoe. The well lit show hall contained about 80 sales tables and 13 displays.
| | |
| --- | --- |
| | |
| Show hosts Graham B. Barnes, Jacqueline Linscott Barnes, and Clay Bledsoe (not shown) | The Orlando Holiday Inn |
This great show had a wide variety of insulators available including many rare and seldom seen pieces for sale as well as 13 excellent displays. The Friday night Luau was a great success as was the Saturday NIA Awards banquet which was well attended and provided great food!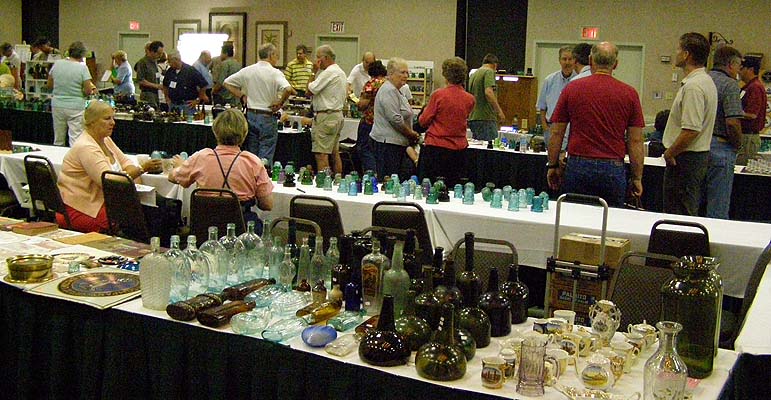 View of the show hall Friday morning!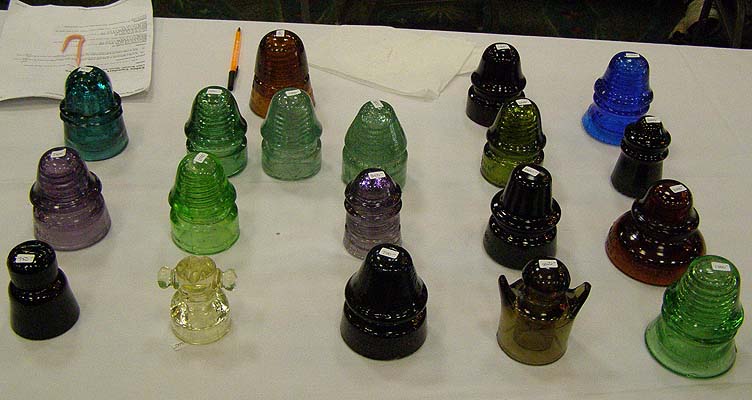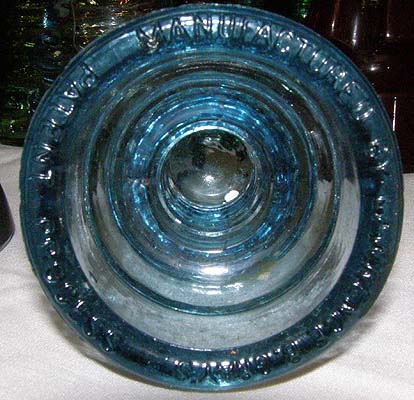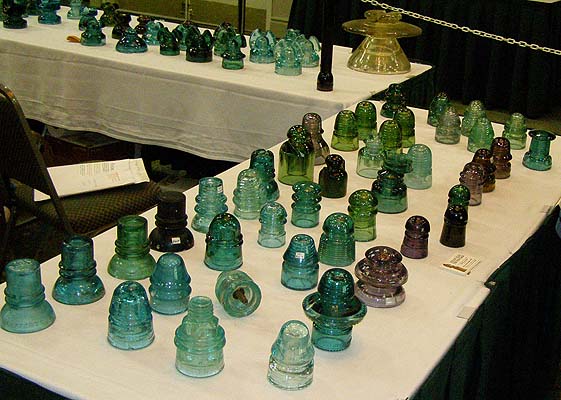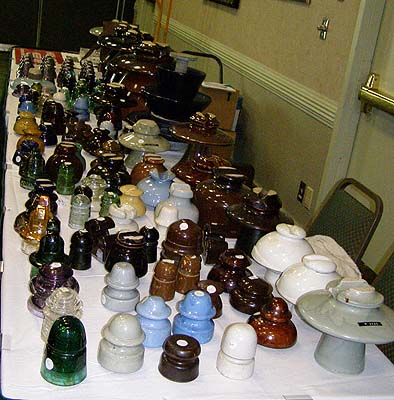 Some examples of insulators at the show! Rare pieces included two Emmingers, Two (of three known) Lawrence Gray Patents, Boston Bottle Works, colorful Pennycuicks & Paisleys, rare classic porcelain and many tough CD's.
For more details on this great show, check out the links below.
National shows are unlike anything else in the hobby. It is the one time of year where collectors from across the globe get together and meet. The 2008 National will be held in Portland, OR. Link for information on the next National Show:
---

Return to the National Insulator show page