The 2006 National Show!

July 7-9, 2006
The thirty seventh national insulator show was held in Austin, Texas at the Doubletree Hotel. Show hosts were Jim Bates, Jack Roach and Bob & Carolyn Berry. The show filled the hall with over 110 sales tables and 26 displays.
| | |
| --- | --- |
| | |
| Show Hosts Bob & Carolyn Berry, Jim Bates, & Jack Roach | The Doubletree Austin Hotel |
This fun show had good walkthrough, fantastic insulators available for sale, and excellent displays. Most dealers agreed that sales were brisk and action was pretty heavy both Friday & Saturday. Many rare and unusual insulators exchanged hands and the Texas Barbeque banquet was sold out!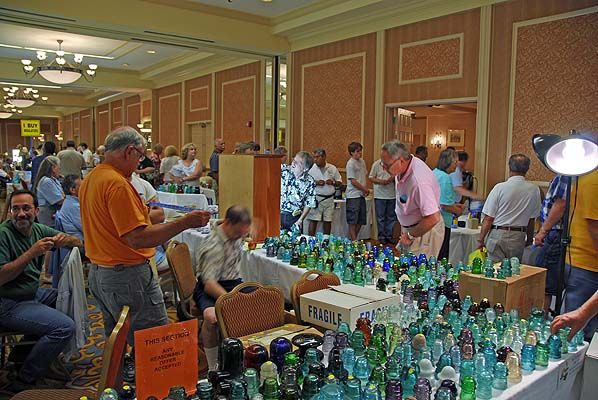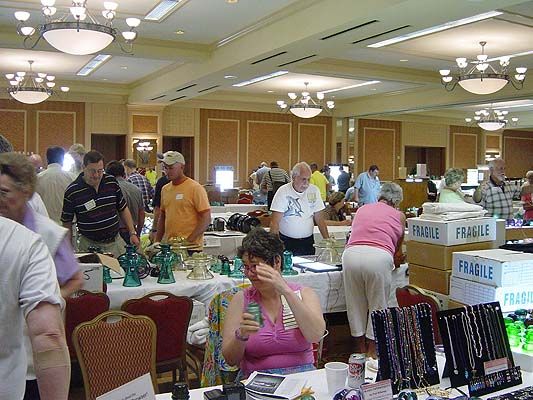 views of the show hall - lots of action!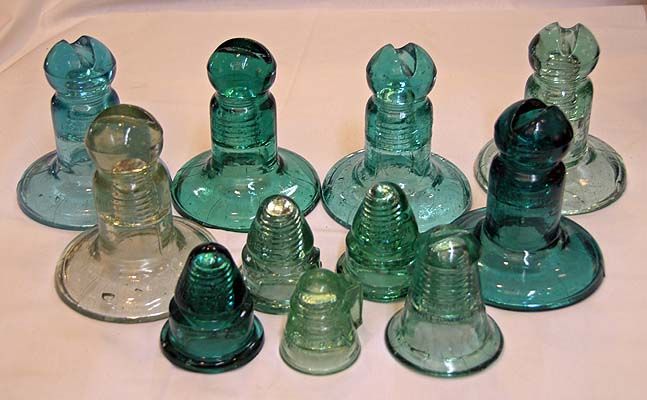 Some examples of insulators at the show! In addition there were was a VNM Emminger, a light purple CD 131.8 Paisley, a cobalt Cal. Electric Works, colorful pennycuicks, several large fry glass power pieces, an Amber Boston Bottle Works, a Lawrence Grey marked signal, and tons of other super rare pieces.
For more details on this great show, check out the links below.
National shows are unlike anything else in the hobby. It is the one time of year where collectors from across the globe get together and meet. The 2006 National will be held in Austin, Texas. Link for information on the next National Show:
---

Return to the National Insulator show page