The 2001 National Show!

July 6-8, 2001
The thirty second national insulator show was held in Atlanta, Georgia at the Renaissance Concourse Hotel. Show hosts Dudley and Sandy Ellis along with the Dixie Jewels Insulator Club put on an excellent show in top notch facilities.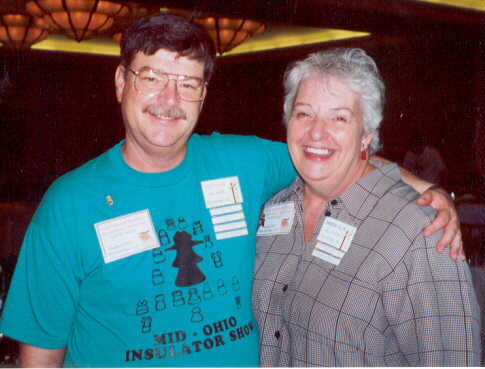 Show Hosts Dudley & Sandy Ellis
The hotel was really a first class establishment that Dudley and Sandy were able to get at reasonable rates due to the fourth of July weekend. The hotel was right next to the airport making easy access for those flying in.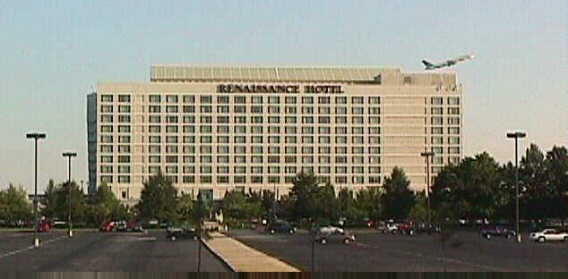 The Renaissance Hotel (Note plane in background)
The show had excellent walkthrough and had over 110 sales tables along with many excellent displays. The 2001 Commemorative was a nice "peaches & Cream" color, and sold well at the show.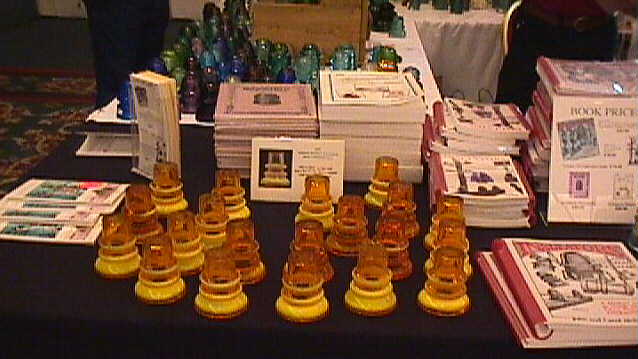 Commemoratives & books available at the McDougald's table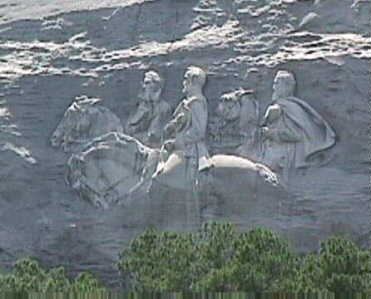 Many attendees took in some of the local sites including Stone Mountain, the world's largest exposed granite monolith with relief carving of Confederate notables.
Some excellent pieces changed hands at this show including a previously unknown emerald green CD 288 Mershon, a one of a kind CD 280 Hemingray in purple swirled aqua, an oil cup for the CD 245 TH-9200 power insulators as well as many other great finds. See the links below for more show details
National shows are unlike anything else in the hobby. It is the one time of year where collectors from across the globe get together and meet.
Link for information on the next National Show:
---

Return to the National Insulator show page