The 1997 National Show:

July 25-27, 1997
The twenty eighth national insulator show was held in Chicago Illinois from July 25th-27th at the Rosemont Holiday Inn O'Hare Airport. The show hosts were Rick Soller and Bob Stahr. The show was well attended with 162 sales tables and 21 excellent displays.
Here are some pictures from the show. As you can see, the displays were fantastic! Thanks go to Kevin Lawless for providing pictures for this report.
If you have never been to a national show, I highly recommend the experience!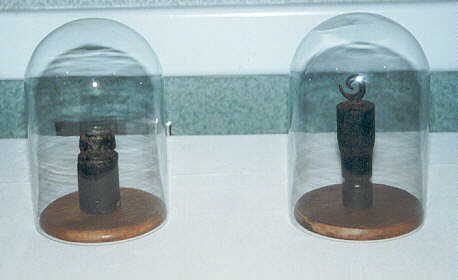 Rick Soller had an article in the show directory on the Ponds and Kenosha wooden insulators shown here dated to the 1870's.
---

Return to the National Insulator show page